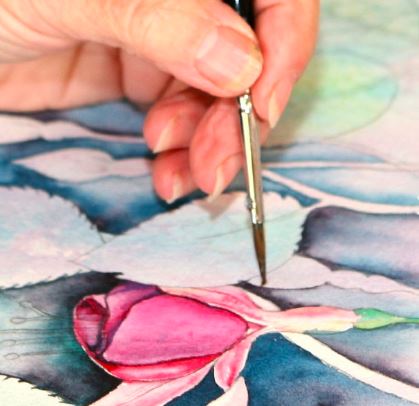 PINJARRA ART HUB MEMBERSHIP & MEMBERSHIP RENEWAL APPLICATION
PLEASE READ THE FOLLOWING BEFORE COMPLETING YOUR NEW MEMBERSHIP / MEMBERSHIP RENEWAL APPLICATION
PLEASE NOTE:  MEMBERSHIP FEES ARE $200 ANNUALLY.
PAYMENT PLANS CAN BE ARRANGED ON REQUEST
  REQUIREMENTS FOR SELLING YOUR ARTS AND CRAFTS @ MAACS
*  MEMBERS PAY 10% FLAT RATE COMMISSION ON ALL SALES IN CRAFT SHOP & LIVERINGA GALLERY..
*  4 X VOLUNTEER  SHOP DUTIES MUST BE COMPLETED  BEFORE SELLING OF ANY GOODS.
*  ONGOING VOLUNTEER SHOP DUTIES ARE REQUIRED DURING THE COURSE OF EACH MEMBERSHIP YEAR. (WITHOUT VOLUNTEER SHOP DUTIES WE ARE UNABLE TO OPEN TO THE PUBLIC)
GENERAL INFORMATION FOR MAACS MEMBERS 
*MURRAY ARTS AND CRAFTS HOLD THEIR OWN EVENTS.  ASSISTANCE IS ALWAYS REQUIRED AND APPRECIATED. 
*PLEASE BE AWARE THAT ALL WORK SUBMITTED FOR SALE WITHIN OUR RETAIL OUTLETS WILL UNDERGO A SELECTION PROCESS FOR APPROVAL BEFORE IT WILL BE PLACED FOR SALE WITHIN OUR RETAIL FACILITIES.
*  ALL APPLICATIONS MUST BE PROPOSED AND SECONDED BY TWO OTHER MEMBERS OF MAACS SOCIETY ONCE SUBMITTED.   PLEASE BE AWARE THAT THIS PROCESS CAN TAKE UP TO 3 WEEKS
WE WILL CONTACT YOU AS SOON AS YOU HAVE BEEN ACCEPTED. 
  *PLEASE COMPLETE THE FOLLOWING APPLICATION FORM BELOW.